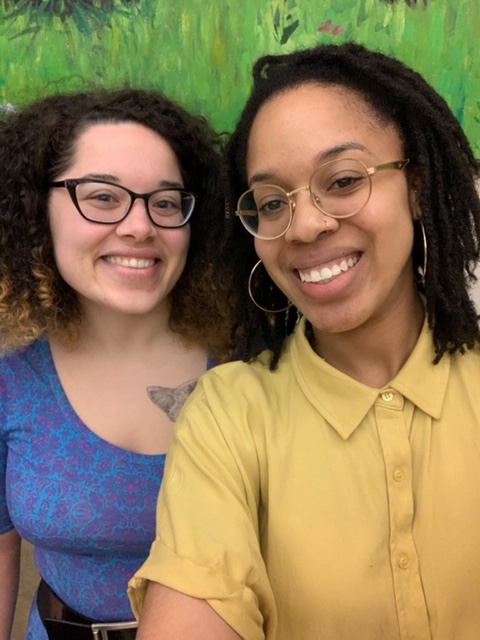 Hey there tSB Community! This is Monique Taylor, tSB Program Manager, here to give a few updates about the 2020 tSB Program! The Program Team has been busy at work getting our 2020 Core Program up and running. We have a dedicated crew of prophets, peer leaders, mentors, snowboard instructors, volunteers and staff this year and we are all excited to make this year one of the best yet!
We just wrapped up an awesome retreat to start our Core Program, a big thank you to the team at Islandwood who helped make this year's retreat possible. It was an impactful weekend full of community building and connection, and some beautiful hikes through the woods on Bainbridge Island. Next, we are gearing up to have our first day on the mountain this Saturday! 
There have been many new developments on the Program Team in the last few months. First, a huge shout out and thank you to Cole Story. Cole recently stepped down as Program Manager, after two years as tSB staff. Cole has been influential in making our programs what they currently are, including leading the development of our inaugural Summer Leadership Impact Program (SLIP)! Cole will be continuing to support tSB as a Snowboard Instructor this year and we are grateful to have him around.
We also have some new hires on the program team! Carmen Berrysmith joined the tSB staff in September 2019 as our newest Program Coordinator. Carmen has been involved with tSB since she was in high school and has worn many hats across the organization! Carmen has been a Prophet, tSB Intern, Soiree Emcee, and has volunteered in many other capacities in recent years. Carmen has a ton of love for tSB and a natural talent for connecting with our youth. She has been the rock holding our programs down during recent staff transitions, and we are so excited to have her dedication and insight on the team!
I am also a new hire this year! I joined the staff as Program Manager this January 2020, and I am so appreciative to be part of the tSB fam! I have been busy learning the program and connecting with our youth and mentors. This past retreat has been my favorite part of joining tSB thus far. The support and love that exists in this community is strong. I have already gained so much from joining this community and have had a great time doing it! I look forward to deepening my connection to you all in the years to come!