tSB's Women and the Outdoors
Happy Women's History Month from tSB's all-woman staff! We all come from different backgrounds and have lived different experiences. In this blog post, each staff member shares about their experiences with the outdoors and how we have come to be where we are today.  Thank you to all of the staff members for sharing your stories with us!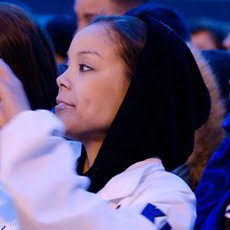 Lacie West, Executive Director

Ever since I could remember, I always loved being outside. It was how I built community, preserved my community, and why I stayed in Seattle. Growing up in South Seattle, I spent every day possible playing outside with my sister, my cousins and our friends. We were all super competitive, and being that all of my cousins were your stereotypical "boys are better than girls" males in the 90s, it kept me and my sister always challenging them. We rode our bikes (especially on Bicycle Sundays) and skateboarded up and down our neighborhood street. We would play games in each other's yards or in any park within a few miles. Seward Park and Genesee Park were our go-tos in the summers. 

Yet, the first time I ever snowboarded or stepped foot on a ski resort was during my first month at tSB. Growing up, none of my friends or really anyone I knew went skiing or snowboarding. Those sports were very much considered a "boys only, white rich people" sport. Plus, our family was not a cold-weather family and avoided heights at all costs (I remember getting on plane once as a youth). 

Joining the tSB community changed my life and others around me in many ways. I knew if snowboarding, surfing and experiencing other outdoor activities that I've never done before had such a positive impact on my life, I could only imagine the impact tSB has on the lives of youth. I realized that although I spent a lot of time outside as a youth, my limited outdoor experience beyond the city kept me from pushing my growing edge.

As our community continues to change, I continually ask myself how can I preserve the connectedness of the community I grew up in and also help others get out of their communities to push the edges of their comfort zones? How can we ensure youth feel connected to their communities when a combination of technology, inequities, gentrification continue to redefine the very word community? 

What I do know is this is why I do the work I do. I get to give back in a way where youth can push their growing edges so they can start connecting the dots to understanding who they are, embrace who they can become, how they can teach others to do the same and keep growing through it all.
Shona Kerrick, Program Manager

Growing up in Southern California, I felt like I understood the ocean very well, I felt connected to it immediately. It was the mountains, however, that felt foreign and at times intimidating to me as a younger person. It wasn't until I packed up my 18-year-old self and transferred from my community college to a university in Oregon that I really fell head over heels in love with the great outdoors. I figured out quickly that we had something called the "Outdoor Pursuits Program" which…gave you college credit for learning how to recreate?! Woah. Until the term I graduated, I filled any holes in my schedule with as many OPP courses as I could. In a few short years, I learned how to rock climb indoors and outdoors, learned how to backpack the Oregon Coast, navigate Swiftwater safety, trad climb, and my favorite – vertical rescue (for emergencies on rope that can occur on multi-pitch sport routes). I felt so connected to my body in nature in a way that I had never experienced before. I started noticing that I felt more connected to the natural world than I did to the one I had been living indoors. The outdoors presented me with a place to be myself, and to use my body as a super adaptable tool to navigate the land- both of which helped me heal a great deal of my relationship with my body, and my relationship with myself. Feeling strong and independent while feeling understood and free of judgment was a deeply nurturing environment for me and helped me realize the importance of everyone engaging with nature in these ways. Before I joined tSB, I had spent roughly 4 years prior working to increase access to outdoor recreation for people with disabilities. Learning a myriad of ways that through the power of people,  technology and innovation have made it possible for folks of all physical and intellectual abilities to benefit from the restorative aspects of the outdoors, it ignited a passion in me that has never really gone out. Everyone- and I mean everyone, regardless of their race, gender, orientation, socio-economic status, or ability deserves to feel that connection to our planet. Our home. This is the work I choose to do, the work that fuels my soul. Knowing that with each new experience and point of exposure, is someone taking their first steps towards falling head over heels for our open lands, jagged mountains, and cold crisp air…I can't help but smile. And I've been smiling for quite some time, with no plan of stopping.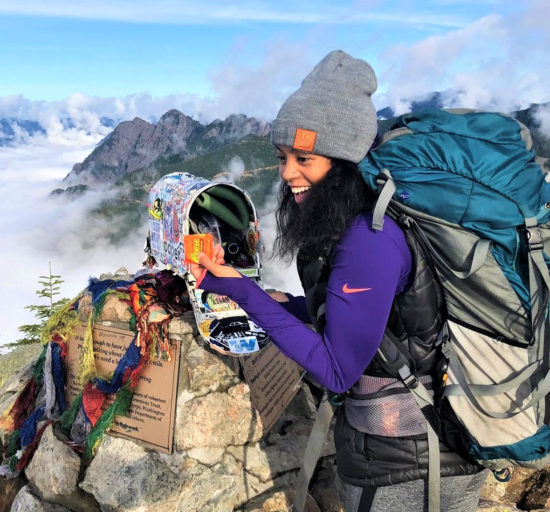 Layla Anane, Development Manager

I grew up with very little knowledge of the outdoors. The child of an immigrant Filipina mother and a very traditional Black and Native father, my family had little experience and placed little value in spending time outside. Their connections to the land had long been forgotten and they were mostly busy trying to survive. On top of that, I was a girl – in my family's eyes that meant there were certain things I just should not do because it was not ladylike. But it was never in me to withdraw – my mother always said I was a curious, untameable little thing. I joined tSB at 16, discovered a love for snowboarding and an outlet. Despite my disappointment in finding few role models in the industry who looked like me, it was life-changing and healing to be able to access the mountains and it bolstered my resilience over time. The confidence I gained on the mountain during those early years cemented my love for the sport and propelled me toward other endeavors which I previously thought were unattainable for me. I delved deeper into hiking, backpacking, rock climbing and my skills in the wilderness. Recently, I began my journey towards becoming a competent ski mountaineer and backcountry rider, picking up and deepening relationships with other folx along the way who share my adoration of wild and untameable things. While there have been lonely and frustrating moments, in my current state, I revel in being a woman in love with the outdoors. I experience the curve of the mountain passes as I would my own. I find myself attuned to the cracks and crevices of a sport route, and I approach it as patiently and intentionally as I would my own fractures. The spray of fresh powder around me is like a cool drink of water to parched lips, the sound of coastal waves is musical and the taste of freshly picked and buttered trail chanterelles is nourishing both inside and out. Ever present is the realization that I belong to this land and that I must and always will do what I can to protect and preserve it for future generations.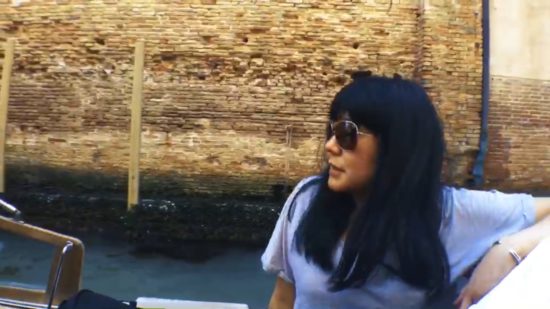 Wynne Pei, MSW Intern

Both of my parents were born in China and were the first in their families to immigrate to the US from Taiwan. My brother and I grew up in suburbs on the East Coast and in the Midwest. My experience outdoors, prior to moving to Seattle, was either playing or helping my mom out in the garden. I remember biking around the cul de sac with the neighborhood kids on hot, humid summer nights and sitting on the Jersey shore staring out at the ocean long past sunset and you could only hear the tide come in and out… When I got to high school, I discovered I could run, and that I was pretty good at it. I joined cross-country, and then track in the spring, and we trained as a team, rain or shine, sleet or snow. Through running, I learned about mind-body connection, working through physical adversity, how to be a member of a team, and later, as captain, the responsibilities of leadership. Running was probably one of the first activities I ever did that gave me a sense of accomplishment. To this day there is still nothing quite like the feeling I get when I succeed at a personal physical feat, whether it be hiking from the rim of the Grand Canyon to the Colorado River and back in one day, or just managing to stay on my feet after executing a heel turn while learning to snowboard. For me, the outdoors is inextricably linked to physical activity, self-realization, and a sense of grandeur. In her speech "We Are the Leaders We've Been Looking For" activist and fellow daughter of Chinese immigrants, Grace Lee Boggs, voiced that the environmental justice movement challenges us "to go beyond racism to develop a more holistic perspective" and "to nurture a new consciousness to heal the physical and spiritual damage caused by decades of unchecked industrial growth." I take her words as a very doable call to action.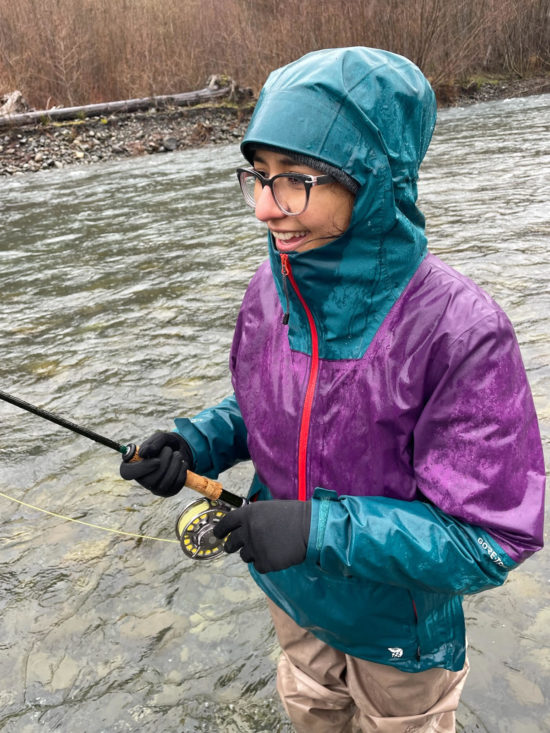 Isis Peguero, Outreach Coordinator

My mother migrated from Mexico to California when she was young. She spent the first 15 years of her life in the US working outside in lettuce and strawberry fields. As a child, I  learn to associate the outdoors with hard work that didn't pay very well. Regardless, I still liked playing outside; what kid doesn't? I remember going to the top of the hill near our apartment, sitting on a skateboard, and riding it down at full speed. This is one of my favorite childhood memories, and I believe it captures the extent of my outdoor experiences as a young person. 

We moved to Colorado when I was 8. The mountains seemed so big; I thought they were just there to look at, and I didn't see them as a place where people went to do things. I slowly learned that people with money did go to the mountains to do things like skiing and hiking. We didn't have that money and my mom was always working, so I didn't really see the mountains or the outdoors as a place for me. When I was 18, I moved to Boulder for college. Most of my friends were well-versed in the outdoors, and I was all of a sudden surrounded by people who loved hiking, rock climbing, and snowboarding. I was naturally curious and started joining them on hikes and rock climbing. These experiences brought me a sense of discomfort and a sense of belonging. I worried about not being able to keep up, and at the same time, felt something pulling me towards the outdoors. 

Although I do not have a long history of outdoor recreation, I feel immensely connected to the Earth. As I develop my sense of identity, I am beginning to understand that connection. As a mixed-race person with indigenous ancestry, I know that this connection goes beyond recreation. I believe that experiencing the Earth in different ways has a lot to teach me. I have this deep curiosity to trying anything and everything that is outside. Each experience teaches me something; to keep going, to slow down, to be patient, to listen. I think these are lessons I could have really used as a young person. As a woman of color working in the outdoors, I hope that I can help provide those experiences to other young people who need them.