tSB has been rollin' 2 weeks deep as of today! Our Kick Off was phenomenal, the first program night bonded the mentors to youth, and for our first Sunday service, we spent the snowy morning at WAPI envisioning what our year in service will look like.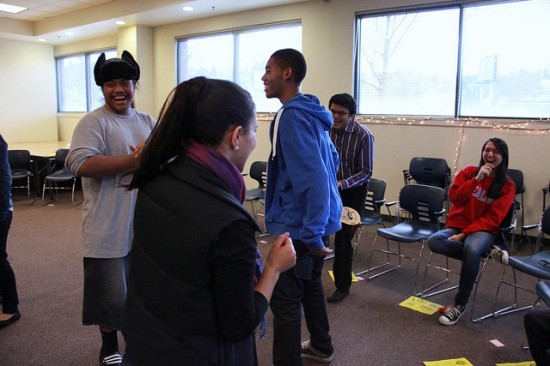 Meeting the new class of 36 Prophets  is definitely the best way to start 2012. Sharing laughs, playing games, spending bonding time, and learning more about each other, and getting prepared for a year of service and shredding!
Thanks to Where Ya At Matt for catering tSB's Kick Off for the second consecutive year! Your commitment to youth programming is outstanding. And thank you to tSB alum Rosario-Maria Medina for the delicious meal of taquitos, rice, beans, and yummy gelatin-free cookies. Way to give back to tSB! We are grateful for you.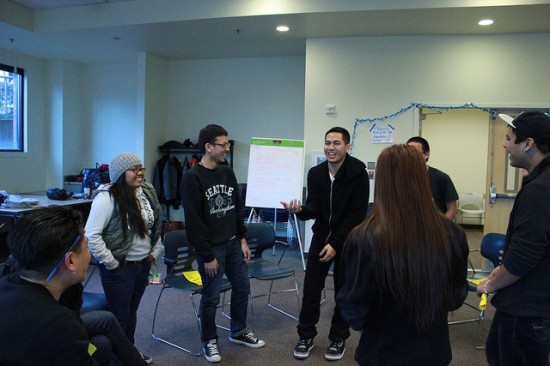 So what's next for tSB? We had to cancel our last Tuesday program meeting because of the thick snow that's been pelting the city, but this Sunday we expect to bring youth through to tSB HQ at Youngstown to get their gear and prepare for the first taste of the mountains! If you're experienced in gear fitting (finding the right size boots, board, and setting up bindings), we'd love to have you join us.