tSB taught me what a community is, what a family truly is, and how to care for others and myself. Because of tSB, I have become more outspoken and a leader others can depend on.

Tammy L., tSB alumna
the Service Board helped me realize that having goals and mentors are pivotal to the art of living and you should never take life for granted because you never know who you might meet or what you might accomplish.

Julius D., tSB alumnus
the Service Board program is ambitious, consciousness-raising and fun. (Our son) embraced it with enthusiasm and benefited immeasurably. In fact, our entire family has grown through this experience and we are thrilled to have found this wonderful organization to support!

Kathryn B., tSB parent
One of the greatest things I got from tSB is to 'push your growing edges.' You had to step out of your own bubble, you need to try new things, and it was okay through the process to fail and fall because that's how you learn to grow and better yourself.

Maryyah T., tSB alumna
tSB taught me what a community is, what a family truly is, and how to care for others and myself. Because of tSB, I have become more outspoken and a leader others can depend on.

Tammy L., tSB alumna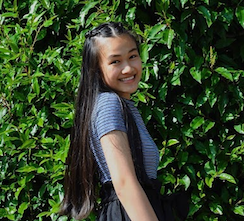 " Originally, when joining the program, I wanted a place where I could escape from reality and be me, fortunately, tSB was just that. I learned about social justice topics that I would've never learned about in school alongside such a diverse group of other youth as we grew together developing our thinking of the world we thought was "normal". tSB helped me realize the power of not only my voice but the power of young people as a whole. When I say that tSB is my family, I really do sincerely mean it, throughout the past year tSB has become a part of my chosen family and I wouldn't have it any other way."
— Elaine | 2019 Prophet, 2020 Peer Leader, 2021 Development Intern, tSBoard Youth Advisory member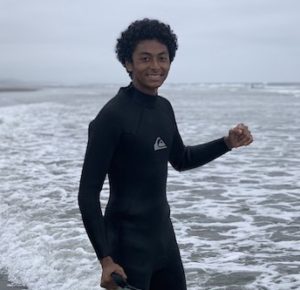 "When I started out as a prophet I came in late. I was on the waiting list and when I finally got in I was really happy to meet new people and make new friends. When I got there on Wednesday I was really nervous. At first I started off really quiet but then I slowly started getting used to everything and everybody there. I learned a lot from people that my community is very important, and everything and everybody around me are important. I had so much fun doing all of the service projects and talking about different types of social justice topics, and I was very excited to learn how to snowboard. And I loved the retreats that we went on because they gave me a lot of time to have conversations with people I hadn't gotten a chance to talk to. I'm grateful for that. tSB changed me for the better.
— Isaiah | 2019 Prophet & 2020 Peer Leader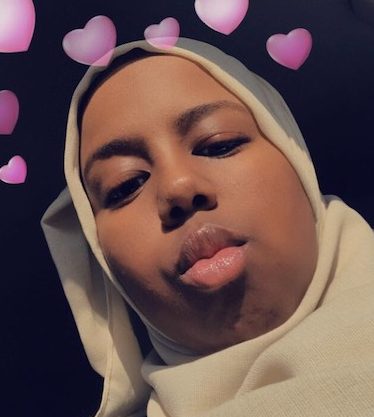 "I remember walking in through the doors of tSB and being greeted with smiles and love. I did not know it yet but I joined tSB at a time when I needed it most. I recently transferred schools and was trying to figure out where I stand in my community, school and even the world. tSB helped me figure out who I am and what I stand for. world. I not only learned about social justice and how important it is to help your community, but how your race, gender and sexuality are only factors about you and don't really shape who you are as a human being. I want to make sure that other students going through similar experiences have a space to voice their grievances.
— Hinda | 2019 Prophet, 2020 Peer Leader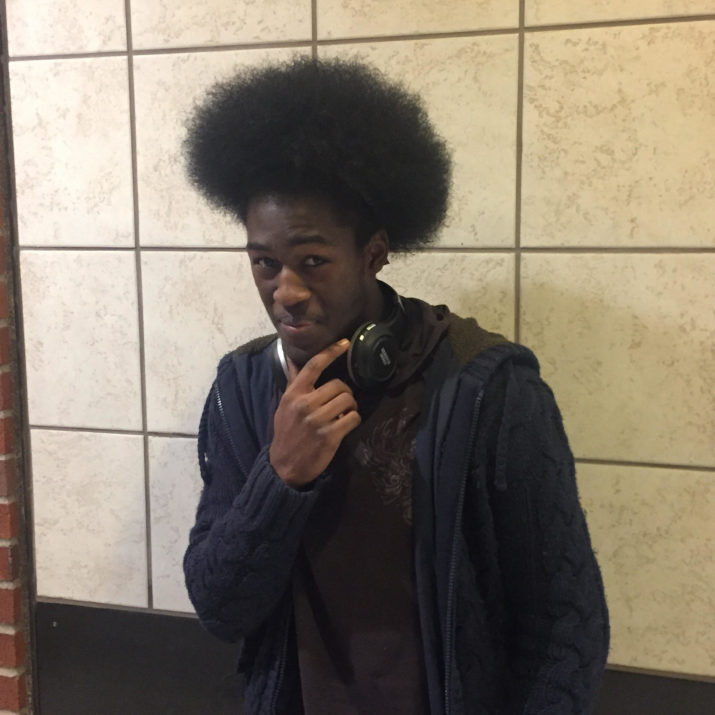 "tSB is a place where you can be comfortable with being who you are but also learn to challenge yourself in a safe space. I keep returning every year for the supportive community and the chance to have my voice heard and the opportunity to be a leader at tSB."
— Davion (DJ) | 2017 Prophet, 2018 Peer Leader, 2019 Wintern, 2020 Summer Intern, 2020-21 Strategic Planning committee member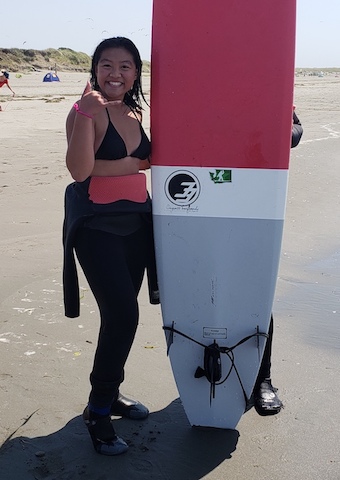 "I learn so much from everyone in the community. And being surrounded by people who look like me is so empowering. Helping provide access to social justice education, outdoor activities, and other opportunities is so empowering. Everything about tSB is empowering, which is why I've stuck with the program for so long."
— Linda | 2017 Prophet, 2018 Peer Leader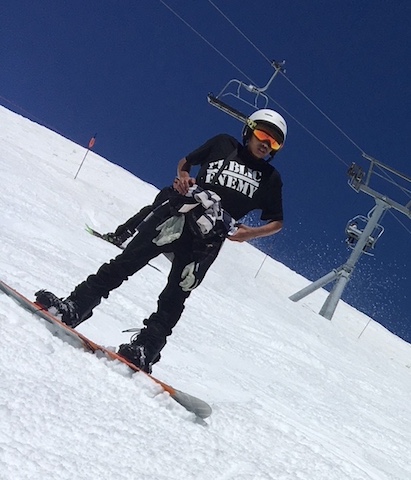 "tSB was a very important program for me. The program challenged me to be more outgoing and to take risks. It was also where I discovered that I could be a leader. I met and made connections with people from all over the city that I might not have met otherwise. The people I met in tSB are still some of my closest friends even years later. tSB's program gave me a place to pursue my passion for social justice and to get a better understanding of what that means. tSB helped me get to know myself better and to be really comfortable in who I am and what I believe in."
— Jax | 2017 Prophet, 2018 Peer Leader, 2021 snowboard instructor