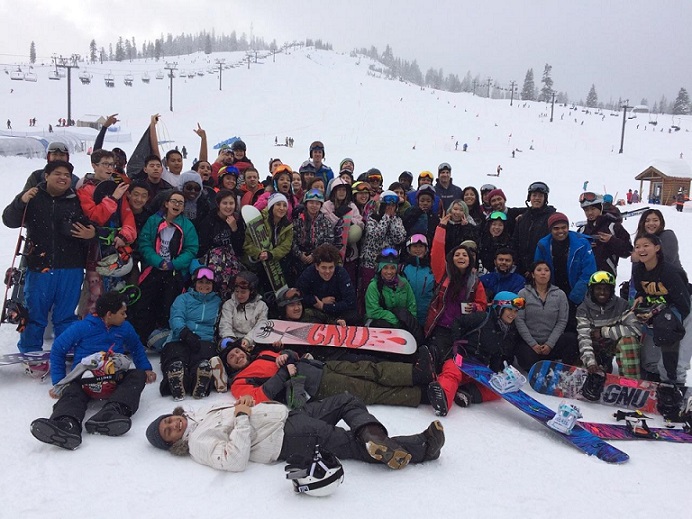 Job Opportunity: Executive Director
the Service Board (tSB) is hiring! We seek a strategic and passionate Executive Director to shape, inspire, and lead the organization's future in collaboration with a skilled staff team, deeply committed community, and talented Board of Directors.
At tSB, we often say we 'move mountains.' Yes, you will move mountains in this job, but you're not alone. Our community of young people, adult mentors, alumni, and volunteers work together to build and grow the organization. The next Executive Director will lead this passionate community of supporters and bring enthusiasm and experience to the challenge of operating a small nonprofit with limited resources, in a region with rapidly changing demographics.
About tSB
tSB was founded as a call to action in 1995 in response to a drug-related murder of a young snowboarder. The founders knew then what is true now: The world is complex and youth are vulnerable. However, given the right combination of exploring their passions, having positive adult role models and engaging in service and adventure, youth will thrive and impact the communities around them. The organization has consistently been a small organization with a large influence, serving 66 youth in 2016, with a 2017 operating budget of $320,000, a staff of four, a 14-member Board of Directors, and over 100 adult mentors and community volunteers.
Our Mission
Mentoring teens to conquer
personal and cultural challenges
through public service and
outdoor adventure
Our Vision
Teens and young adults reach
their fullest potential and thrive
Our Values
Service | Social Justice
Adventure | Integrity
Community | Communication
Swagger
Our Secret Sauce
tSB believes that together we're better. Much better. Our collective strength is what leads to our greatest impact and success. Our secret sauce is facilitating an intensive mentoring approach between positive adult mentors and youth that is grounded in deeply authentic and reciprocal relationships. Built through shared experiences on the mountain, in program and in the mutual journey of self-discovery and empowerment, the relationships in our organization's community embrace love, compassion, unbridled fun, and the complexity of life.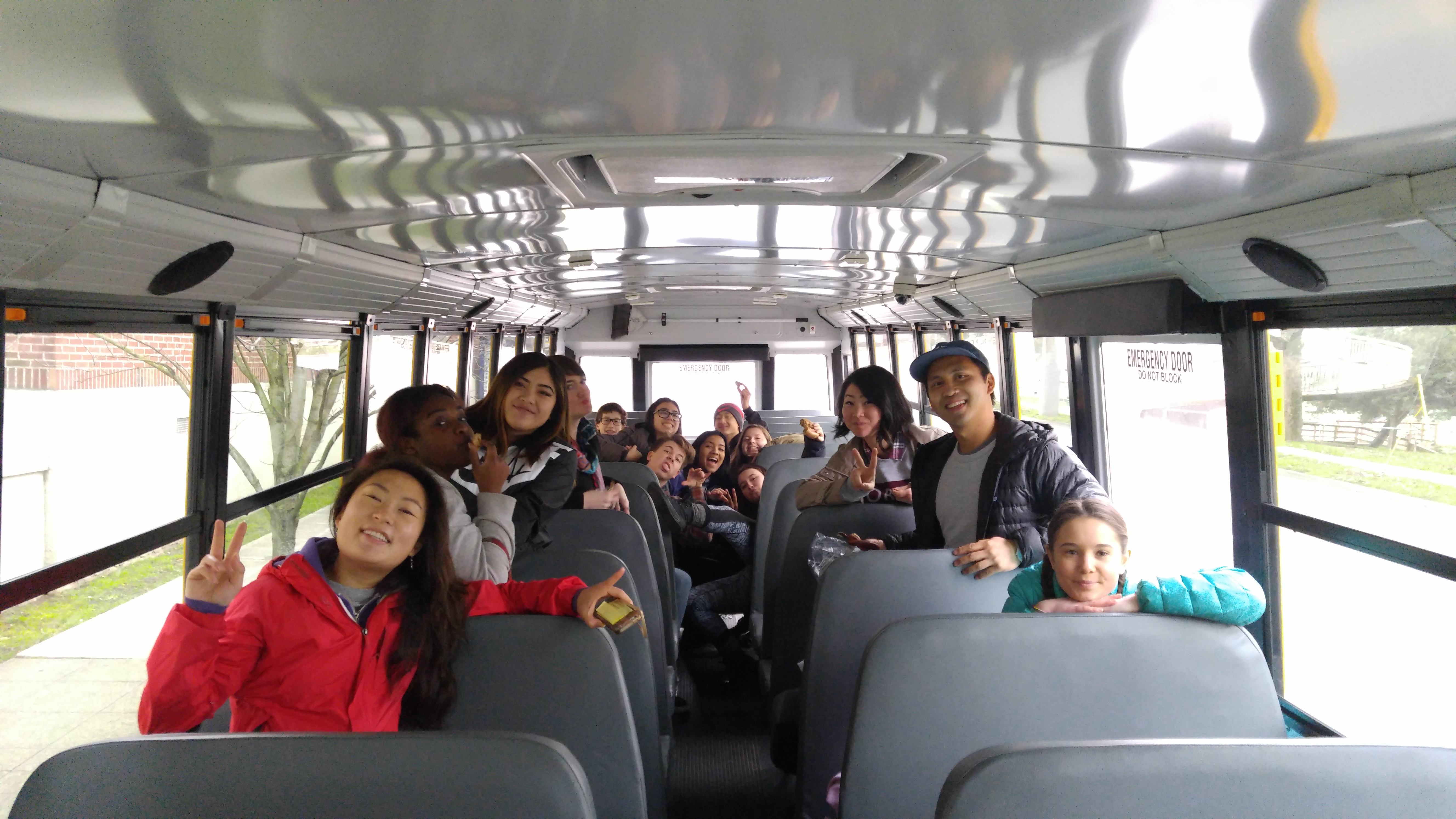 Our Programs
tSB fills the need for strong and connected communities by fostering a deep sense of life purpose, an ethic of public service, and a conviction in the personal ability to shape the future in high school aged youth. Operating in emerging, though traditionally under-served and institutionally neglected neighborhoods that lack sufficient community programs and safe public spaces, tSB reaches the most vulnerable youth. Our unique programming approach combines a social justice and leadership curriculum with adult mentorship and access to the outdoors. Throughout the year we run three structured programs:
The Core Winter Program
Each year, the Service Board brings together a group of approximately 50
high-schoolers and adult mentors from a broad range of academic, racial, cultural and economic backgrounds to engage in a demanding six-month program. Program participants meet twice weekly as a full group from January
through June, with weekend activities rotating between intensive service learning projects and snowboarding, hence our name: the Service Board.
The Peer Leader Program
Each fall, tSB works with eight returning youth selected to be Peer Leaders. These youth receive leadership development and facilitation training to provide guidance and direction not only to our core program, but to our
organization as a whole. Peer leaders support tSB by interviewing employees, volunteering at events, fundraising, recruiting & selecting program participants, and lending feedback to crucial organizational decisions, to name a few.
The Alumni Program
In 2016 we launched a new eightweek New Heights summer program
and paid internship that focuses on career and professional skill development, goal setting, and financial responsibility for alumni of tSB ages 18-22. New Heights enables tSB to make good on our promise to help close the opportunity gap for the youth who participate in our core program. Young adults in New
Heights benefit from workshops and panel presentations from tSB staff
and professional coaches as well as internship site placement and job coaching.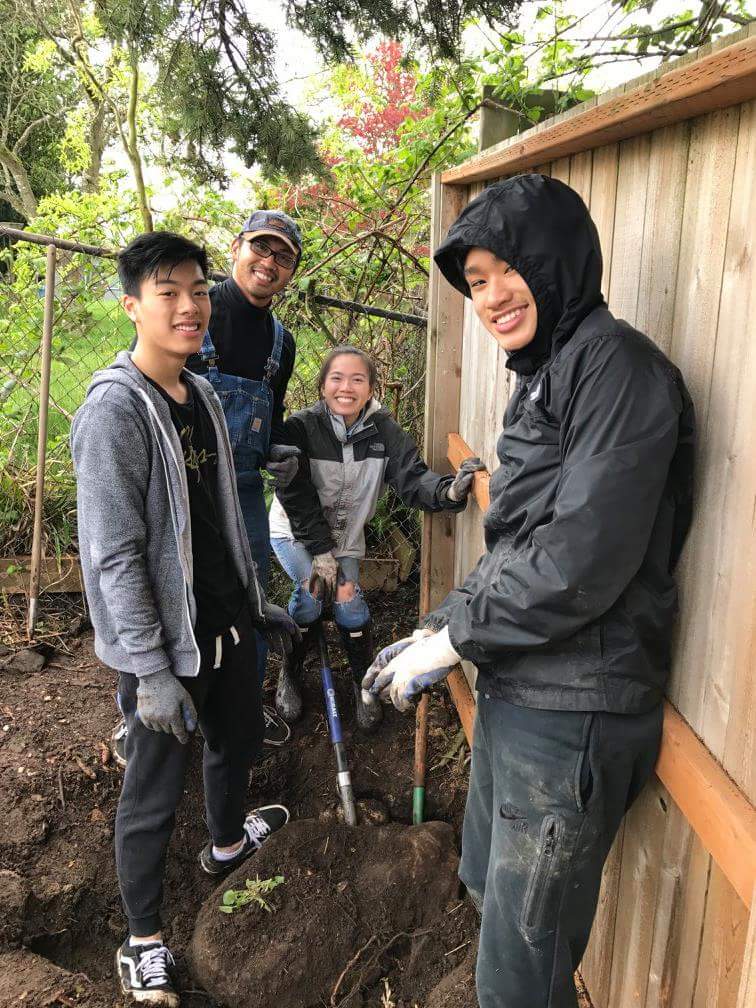 The Opportunities and Challenges Ahead
In 2016 tSB's Board of Directors adopted a strategic plan covering a four-year span (2016-2020). It builds the framework to increase organizational alignment, build our program outreach and depth, make significant investments in staff, and secure the financial resources necessary to continue building a community of leaders and changemakers who will give back to tSB for years to come. The next Executive Director will lead a passionate
community of supporters and bring enthusiasm and experience to the challenge of operating a small nonprofit with limited resources, in a region with rapidly changing demographics.
About the Position
The primary role of Executive Director is to ensure that the Service Board has the financial and human resources it needs to achieve its mission, provide leadership in implementing the goals and objectives of the organization in line with our mission and laid out in the Strategic Plan, serve as chief spokesperson to the public and key stakeholders, oversee program operations, and manage the Service Board's dynamic staff. Key responsibilities include:
Leadership and Vision
• In partnership with the Board and staff, assure the Service Board is engaging in a long-range strategy that achieves its mission
• Provide leadership in organizational planning, financial management, and youth programming
• Maintain working knowledge of and ability to articulate trends in the field of mentoring, youth development and, social justice. Create competitive strategies, partnerships and plans to anticipate and respond to those trends
Fundraising and Communications
• Oversee and support the creation of a comprehensive development plan, leading to a broad and diversified funding mix
• In partnership with the Development Manager and the Board of Directors, identify, cultivate and solicit individual donors, business sponsors, and foundation funders
• Build and maintain relationships with donors by involving them in the organization and strengthening their understanding of what their gifts make possible
• Ensure the Service Board effectively markets itself and its programs to prospective mentors, students, donors and other constituencies
Financial Management and Fiscal Oversight
• Manage the fiscal security of the organization, including working with the Finance Committee and Development Manager to create and manage annual budgets and operate within budgetary constraints
• Ensure that sound financial practices are developed, followed, and maintained
• Report to the Board of Directors regularly about the financial health of the organization and develop and implement contingency plans if needed
Staff Management and Program Oversight
• Maintain a positive and strong organizational culture that helps employees and volunteers feel valued and attracts and retains competent, caring staff
• Manage, coach, mentor and motivate staff to ensure that tSB provides the highest quality services on a consistent basis
• In partnership with the Program Manager, develop strategies for sustaining and growing programs, exploring new program development opportunities, and ensuring that ongoing programs are evaluated
• Attend a portion of program activities to form relationships with volunteers and youth and experience the magic of tSB
Board Engagement
• Keep the Board well informed regarding the management and condition of the organization and crucial issues affecting its present and future
• Encourage excellence in Board performance through collaboration, communication and education. In cooperation with the board, involve each board member at an optimum level
The Ideal Candidate
The ideal candidate for this position will have passion, energy, and drive for the Service Board's mission and values, a profound belief in the ability of young people to make a positive impact in their community, and enthusiasm for adventuring on the mountain! Our next leader will bring a variety of experiences, qualities and competencies, including:
IDEAL EXPERIENCE

• 3+ years of nonprofit management experience at the executive leadership team level
• 3+ years managing and working with staff, interns, youth, and consultants and working with a Board
of Directors in a collaborative team environment
• 3+ years of raising a budget of $300,000+, primarily through individual donor cultivation,
solicitation, and stewardship as well as foundation grant writing.
• 3+ years of working in the youth development field
• Strong fiscal management and budgetary leadership with budgets of $300,000+
• Connection to local organizations, networks and communities
• A bachelor's degree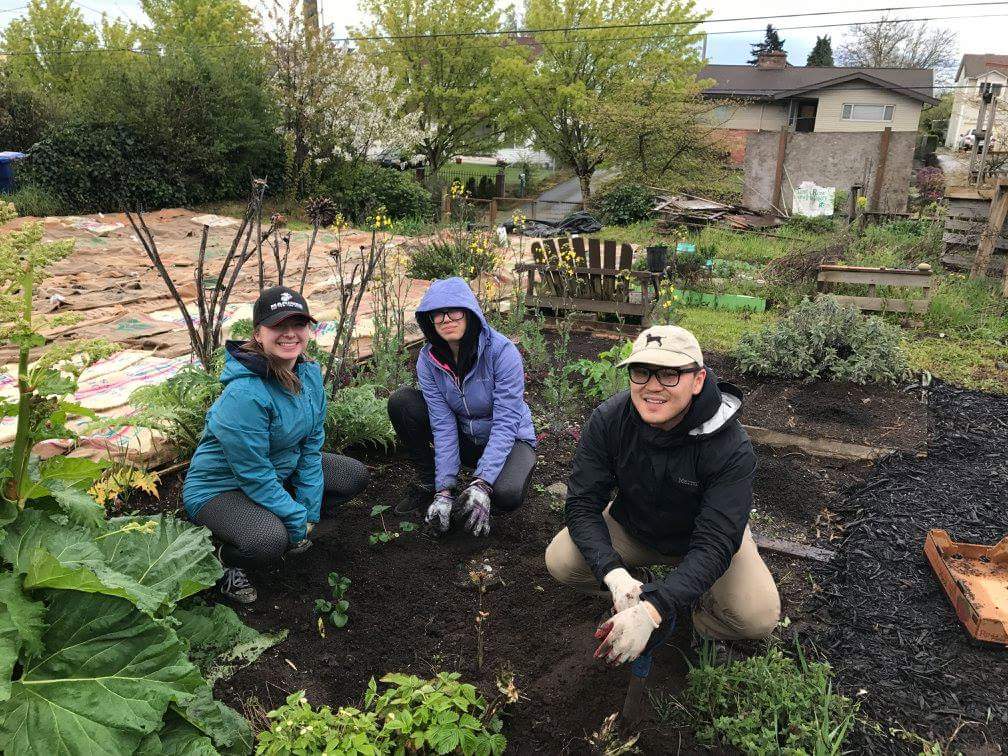 IDEAL QUALITIES AND COMPETENCIES

• Able to maintain and build a strong team to carry out the mission and operations of tSB
• Integrity and a commitment to professional ethics, values, and equity
• Fundraising tenacity with an ability to create and fulfill a development plan
• Strong speaking, listening, and written communication skills, including use of social
media
• Adept at inspiring and celebrating a diverse community of youth, volunteers, and supporters:
enthusiastic, authentic, self-assured, approachable, appreciative, and charismatic
• Demonstrated skills in building long term relationships and networking to catalyze
participation and support from a wide array of partners and community volunteers
• Experience thinking and making decisions strategically, as well as for planning and measuring
results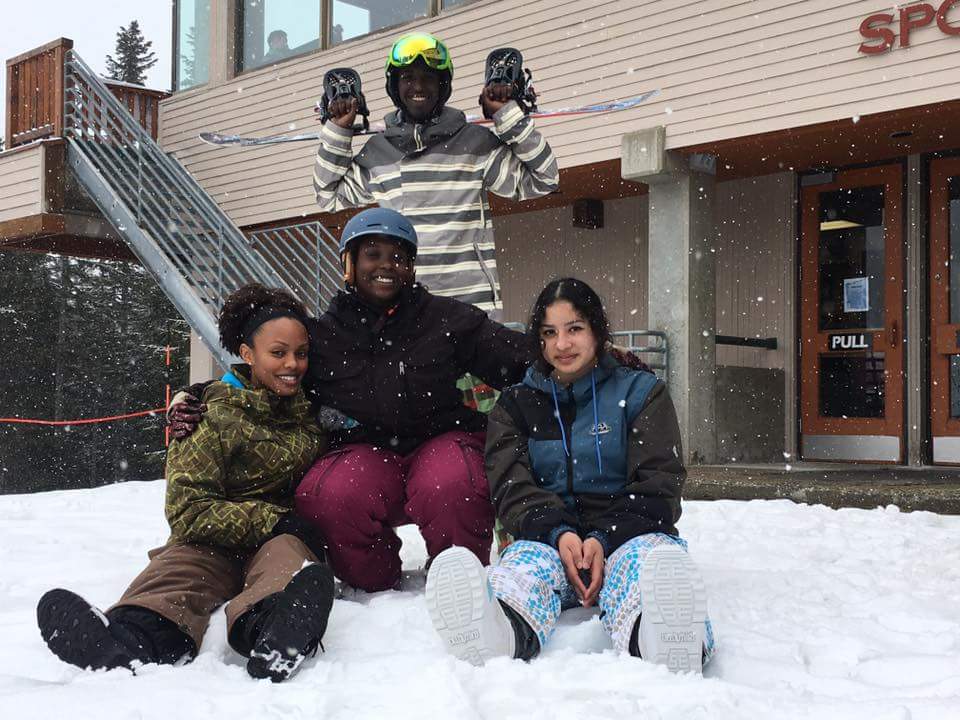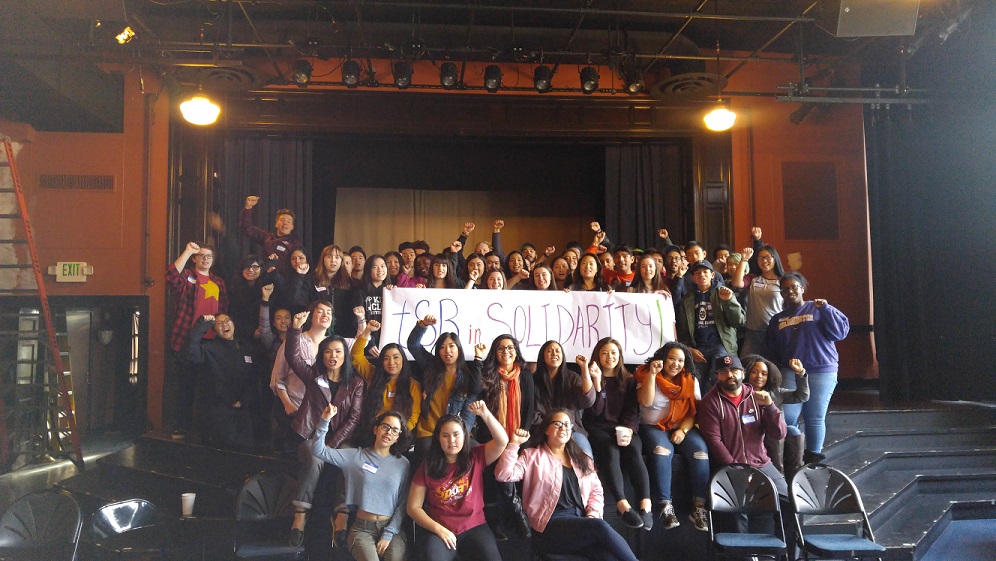 Compensation and Benefits
This is a full-time exempt position that reports into the Board of Directors and requires a willingness to work some evenings and weekends with occasional travel within the state as well as regionally. The expected salary range is between $60,000-$75,000 DOE. tSB offers a benefits package that includes medical insurance, 12 days of vacation with longevity accrual increases, 12 paid holidays, and 12 days of sick leave. tSB is located in the Youngstown Cultural Arts Center in Seattle's Delridge neighborhood.
To Apply
Apply online by clicking on this link: https://cloversearchworks.recruiterbox.com/jobs/fk0mlmr
You will be prompted to upload your cover letter and a resume. Your cover letter should be no more than two pages in length, and include how your professional experience, interests, and passions align with the mission and purpose of the Service Board, answering the questions: Why the Service Board? Why now? No paper or email submissions, please.
Consideration will be given to applications as soon as they are received; we encourage early applications. All applications will be acknowledged via an email receipt and will be held confidentially within the hiring committee. Interviews for the position will take place in July and early August; the anticipated start date is early to mid-September.
the Service Board is an inclusive organization, fostering and drawing on leadership from communities of color, LGBTQ communities, immigrant communities, and emerging leaders. We strongly encourage applicants from these communities to apply. the Service Board is an Equal Employment Opportunity employer. Employment and program policies of the Service Board are nondiscriminatory with regard to race, color, gender, religion, age, national origin, disability, veteran status or sexual orientation.
Applications are being accepted on a rolling basis
Questions regarding this opportunity: can be directed to Dana Guy, co-chair of the Search Committee. Email: dana.m.guy@gmail.com | Phone: 206-890-1191