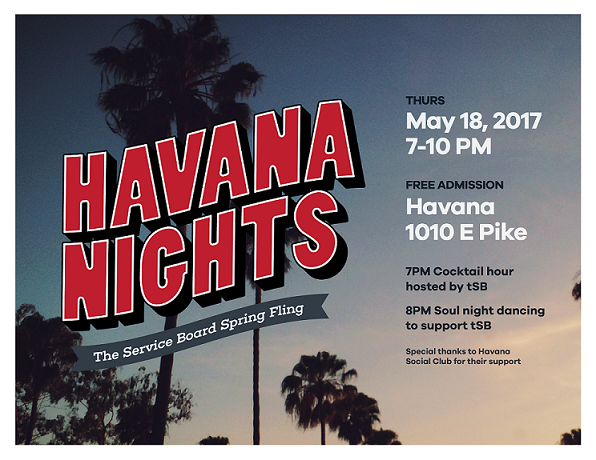 You are invited to a special cocktail hour with tSB's closest champions, cheerleaders, and community members.
May 18, 7:00-8:00 PM
This event is free to attend.
We suggest a donation of $150 or more to cover the cost of a young person attending our two night, end of season retreat in May and to support our mission of mentoring teens to conquer cultural challenges through public service and outdoor adventure.
Our Goal is to raise $7,000!
All proceeds from the event will fund our end of season retreat and shore up our safety reserves.
Donations of up to $1,500 made the night of will be matched by evo!
Love to dance? Stay after the cocktail hour and join the tSB community in dancing to soul music spun by Nitty Gritty, eating tacos, and sipping on cocktails, all in support of tSB.
Dance Party Details:
Havana Social Club, 8:00 pm-Closing, Free Admission (21+ only)
Drink proceeds from the "Signature Move," draft beer, and house wine benefit tSB
Taco truck proceeds benefit tSB
A special thank you to our sponsors: