About The Seattle Foundation
Seattle Foundation's mission is to ignite powerful and rewarding philanthropy to make Greater Seattle a stronger, more vibrant community for all. Grantmaking is a major way Seattle Foundation invests in the future of Greater Seattle. Each year, we award grants to hundreds of nonprofit organizations working to make meaningful and lasting change in our community. We vet these organizations carefully and stay in close touch.
We are excited to have Lauren support our Community Programs grantmaking and research team.  This summer Lauren is helping Seattle Foundation increase our community impact by co-designing methods to gather feedback and learn about community priorities.  She's also contributing to our learning and evaluation model by diving deeply into our 2015 grants dataset and helping us tell our story of impact.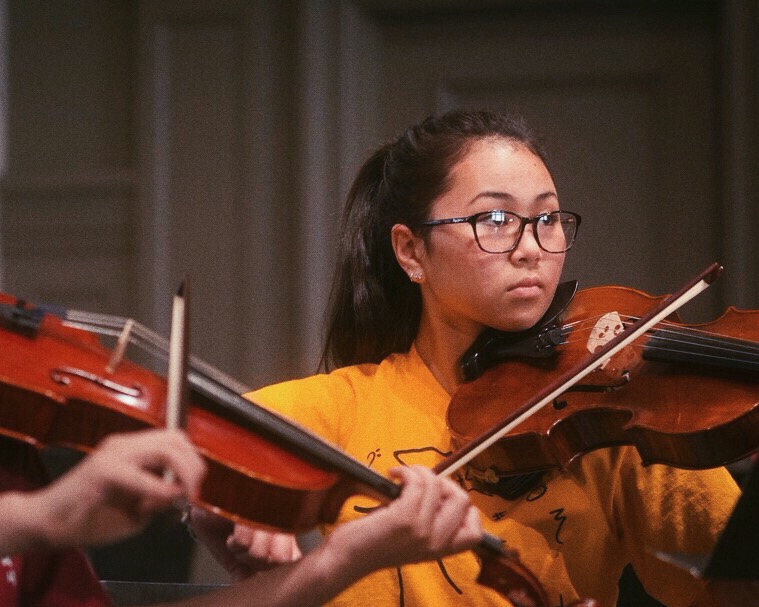 Lauren's Thoughts
Tell us a little about yourself, your personal goals, and where you are at in life.
My name is Lauren and I am an incoming junior at Ingraham High School. At this point in my life, everything seems to be about school. As of now, I am working to get my IB diploma and finish off my last two years left of high school. Although school is usually something that students would describe as stressful and/or boring, education is something that I really value in my life. I've known that I wanted to go to a prestigious college ever since I was in middle school and since then, getting into my dream university has been my ultimate goal. When I'm not in school or studying, I'm probably practicing my viola, hiking, or catching up on my favorite blogs. A few other goals I have are to travel outside of the states, start a gratitude journal, and to begin each morning with meditation!
Tell us what you have learned about Seattle Foundation and what you have found to be relevant to your personal interests.
I had little knowledge on Seattle Foundation before starting my internship but I am so incredibly grateful that I ended up with them. The foundation works with a lot of cool non-profits, some of which I have even volunteered at/been involved with. The overall goal of Seattle Foundation is to learn how to better the community and then implement an action plan. I think it's really awesome how Seattle Foundation strives to create positive change because that is exactly what we need in our city.  That kind of hospitality is what I appreciate the most and I am happy to now be a part of the team who are responsible for making Seattle a much more vibrant place.
Would you say that this internship has been beneficial to you and your growth?
The most beneficial part about this internship to me is the actual work experience. I have to keep track of my hours, complete tasks diligently, engage with other people in a professional manner, use new computer software, and on top of that, stay organized. These are all skills that I will need for the future so I'm really glad I got a head start. I'm excited to apply all of the knowledge I take from this internship and bring it with me back to school and later in life when I start my own career!
Have you learned of any new job opportunities or avenues that you did not know of before?
Yes, actually it's funny because I always see all of these skyscrapers downtown and never bother to wonder what people actually do in them. After my first day, I realized how much actually goes on in them. The Seattle Foundation itself is only on one floor of (I'm guessing) thirty and within that floor there are probably a few dozen offices each for specific people with specific roles. I have never pictured myself working in an office after college, but I kinda liked the overall ambiance at the office- very organized and orderly. Probably because I'm a neat freak.
What have you learned specifically from your internship site hosts that you found to be helpful?
Specifically, because I do all of my work on my laptop, I have definitely improved my computer skills. I would say I am now competent at using Microsoft excel and Survey Monkey. More importantly, what comes with that, is my increased ability to problem solve. Although I love new technology, it can sometimes be hard to navigate, so I've been testing out different methods of how to complete my tasks and learning as I go.
What do you wish you could have known before you started this internship?
There isn't much to be honest. Maggie and Aaron are both incredibly nice people and they are very clear when giving directions so I haven't really faced any obstacles so far. I guess if I had known I was going to be doing so much computer work I would have freshened up on my coding skills or familiarized myself better with some of the software we have been using.
Have you noticed any changes in your perspective? Maybe on how you see non profits, on the kind of work you have been doing, on what your future goals are, or anything?
Working AT a nonprofit and working WITH nonprofits has made me realize the importance of such organizations in our community. Not only are they crucial to the economy by providing steady jobs and stimulating other facets, but they provide so much for the people. NPO's help all citizens to voice their aspirations, needs, and concerns for consideration by policy makers which is the first step to creating inclusive and flourishing community. This internship has opened my eyes to all of the efforts that these organizations are making to help make King County a better place to live in.