ACRS promotes social justice and the well-being and empowerment of Asian Americans and Pacific Islanders and other underserved communities – including immigrants, refugees, and American-born – by developing, providing and advocating for innovative, effective and efficient community-based multilingual and multicultural services.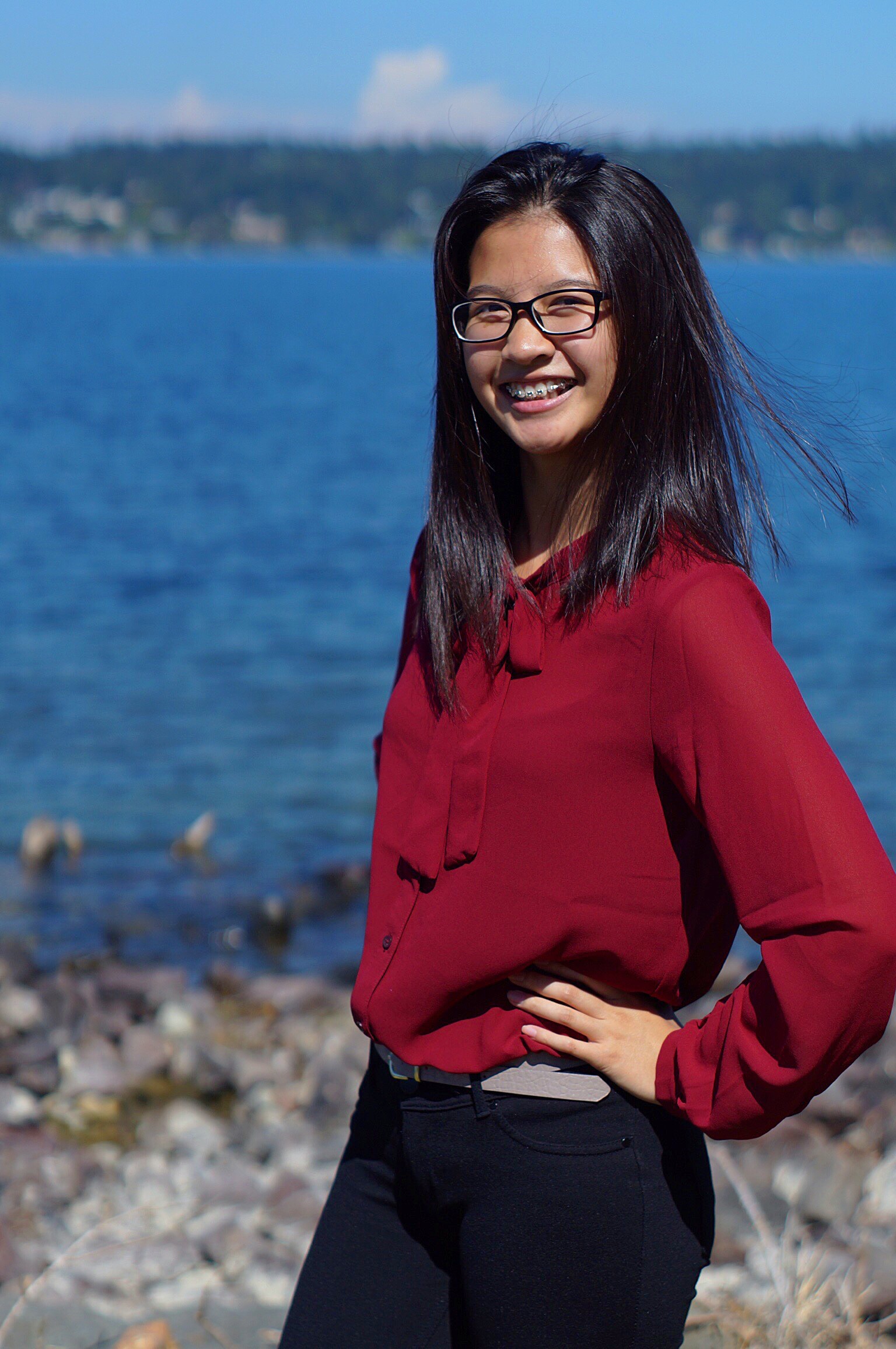 Nouriyah's Thoughts
What do you know about ACRS and tell us how your internship is going so far.
ACRS is a non-profit organization that provides social and behavioral services to people in the community, a majority of whom are Asian refugees or immigrants. This includes help with employment, citizenship, immigration, and health. My supervisor is Yong Lim, the Program Supervisor for ACRS's employment and training services. I assist some of my co-workers at Job Club, helping visitors fill out job applications and producing resumes and cover letters. Outside of Job Club, I help Yong with typical office tasks such as filing and inputting data. This is my first time in a traditional office setting so it's all a new experience to me.
What kind of skills do you want to gain by the end of your internship and what personal skills have benefited ACRS already?
By the end of my internship, I hope to strengthen the patience I have with others. In high school, I learned the hard way that not everyone learns and understands everything at the same rate. Helping non-native English speakers at Job Club is pushing me to be more patient, kind, and sympathetic towards them. I have to pay attention and be polite when I can't understand someone, and adapt towards every individual's needs. It has pushed me out of my comfort zone, but is definitely helping me grow to be a more understanding person. Since I had never worked in an office before, all the tasks Yong made me do for the first time were new to me. But I think being a quick learner has definitely helped me. Yong always seems surprised that I get work done so quickly. Although the tasks she assigns me are pretty basic, I try hard to be as efficient as possible.
Do you see yourself having a relationship with ACRS or any similar companies in the future?
I am not afraid to admit that I am still figuring out what I would like to do in the future. I am currently trying to double major in International Relations and Communications, considering a minor in Education, and I have interests in a number of other things that are not school-related. Although, as an IR major, I have to take two years of a language, and I am starting Arabic this Fall. I can potentially work for governmental or non-profit organizations where I can use Arabic to help translate. ACRS is a good resource for non-English speakers and I can see myself potentially working for ACRS or similar organizations.
Would you say your internship opened up any other fields of interest in your career path?
I am still undecided about my career path, but my internship has definitely opened my eyes to what I can do with International Relations and Communications. I don't think that I can work in a traditional office setting, but I'm glad that I'm getting the experience now.
If you could change anything specific from your internship, what would it be and why?
I wish that I could see the other departments at ACRS. I specifically intern for Yong so all the work I'm doing is assigned by her. ACRS is a big organization and I feel like I can learn a lot more about what it does for the community by stepping outside of our office.
Are there any attributes you will carry forward into your future from interning at ACRS?
I'm learning to be a lot more professional and responsible by just being at my internship. I'm surrounded by adults so much that I feel out of place because I know I look a lot younger than my age. I used to think that I carried myself pretty well, but I almost felt like it wasn't enough when I walked into ACRS. It's the typical office experience and it was a bit startling to know that I wasn't seen as a kid by the people around me. Wearing business casual attire and listening to my co-workers speak to each other was all too real. It's a different world out there. My internship makes me feel like an actual adult.
Tell us about an experience where your skills were put to the test.
I think it was my very first day at ACRS and it was also my first time at Job Club. After Yong gave me a tour, she was quick to throw me in the computer lab where Job Club was taking place. I decided to observe one of my co-workers who was helping a woman look at job listings on Indeed. I was thrown off guard when the man behind me asked me if I could help him. Although I had experience searching for jobs on my own, it was a completely different ball game at ACRS because I have to help make the perfect application based on little knowledge without previously knowing the people. I used my computer skills to help the man upload his resume onto the website, and then used my research and writing skills to help him with a cover letter. I had never written a cover letter before, not even for myself, so I was panicking on the inside. My co-workers were busy helping others, so I forced myself to stay calm, take it slow, and appear confident. After half an hour, we successfully wrote a simple cover letter for the janitorial position that the man was applying for.
Would you recommend others to intern/volunteer at ACRS?
I think it takes a certain person to really enjoy interning/volunteering at ACRS. People who are a lot more outgoing and active probably wouldn't like it as much as someone who's quiet, likes to be organized, and is up for doing random assignments. I admit that the work can be a bit tedious, but I also find it relaxing at times.