This week's panel focuses on learning to plan events and how to engage your community. As many of us know, planning a successful event can be a daunting task. We will hear from our panelists on their advice for planning a great event and how to engage the community to attend and take action.
Katjana Pierce
Katjana Vadeboncoeur Pierce is an event planner and theater professional based in Seattle, WA.   As Co-Owner/Founder of Revel Rouser Events she designs and produces events ranging from weddings, galas and non-profit auctions to outrageously themed, extravagant private events. Katjana has planned events for numerous local non-profit organizations such as NAMI WA (National Alliance on Mental Illness) producing their annual 5K fundraising walk, and Theater Puget Sound, leading their red carpet award show at the Seattle opera house for the city's theater luminaries.  With a background in theater directing, teaching and performing, Katjana approaches event design with a unique understanding of what makes for an evocative and engaging experience.   She has taught theater arts at the University of Washington, The Northwest School and Eastside Preparatory School, and was a longstanding resident teaching artist and staff member at Seattle Shakespeare Company.   Katjana served as Co-Artistic Director of Washington Ensemble Theater (2007-2010) providing artistic leadership for this nationally recognized, innovative ensemble theater, and also acted as Resident Director and PR/Marketing Manager.  She graduated Summa Cum Laude as a Regents Scholar from the University of California at Irvine with a BA degree in Drama, and has been on the Theater Faculty at Cornish College of the Arts for the past 10 years, where she teaches classes in performance, design, directing and personal entrepreneurship.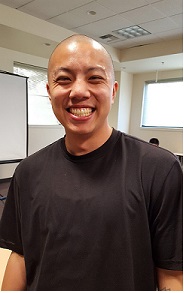 Jacob Chin
Jacob Y. Chin serves as the Operations and Outreach Coordinator at tSB and is responsible for program logistics, recruiting program participants, managing operational systems, social media communications, and administrative tasks. Jacob has been involved with tSB since 2010, when he first joined as a prophet. He's continued to invest his time and energy in our community as a snowboard instructor and volunteer since then. Jacob recently graduated from the University of Washington with a degree in American Ethnic Studies and Sociology. As a student, Jacob dove headfirst into student activism and community organizing around social justice issues. Through these experiences he developed a fiery passion towards using education, self-empowerment, and mentorship as a means to fight for social justice. At his last job he was the Operations Manager for the International Examiner, an Asian American Pacific Islander community newspaper, where he was responsible for research, scouting new points of distribution, and timely delivery.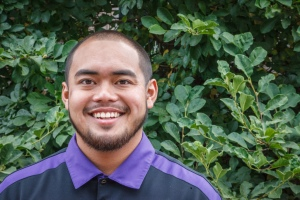 Muhamed Mansour
Muhamed is one of the University of Washington's Multicultural Outreach and Recruitment members assigned to recruit Southeast Asians. His assigned schools are located throughout the local Seattle metro area. Muhamed was born in Seattle. He was brought up in "the south end". He attended Franklin High School and Seattle Central College then transferred to the University of Washington where he earned a degree in communication and a minor in Diversity. He is currently in the middle of pursing a graduate degree. His passion for the UW extends far beyond its athletics programs, which he follows dearly. Muhamed deeply believes that the UW is able to offer any person from any background a great education and life experience. His primary responsibility is to recruit Southeast Asians to come to the UW.