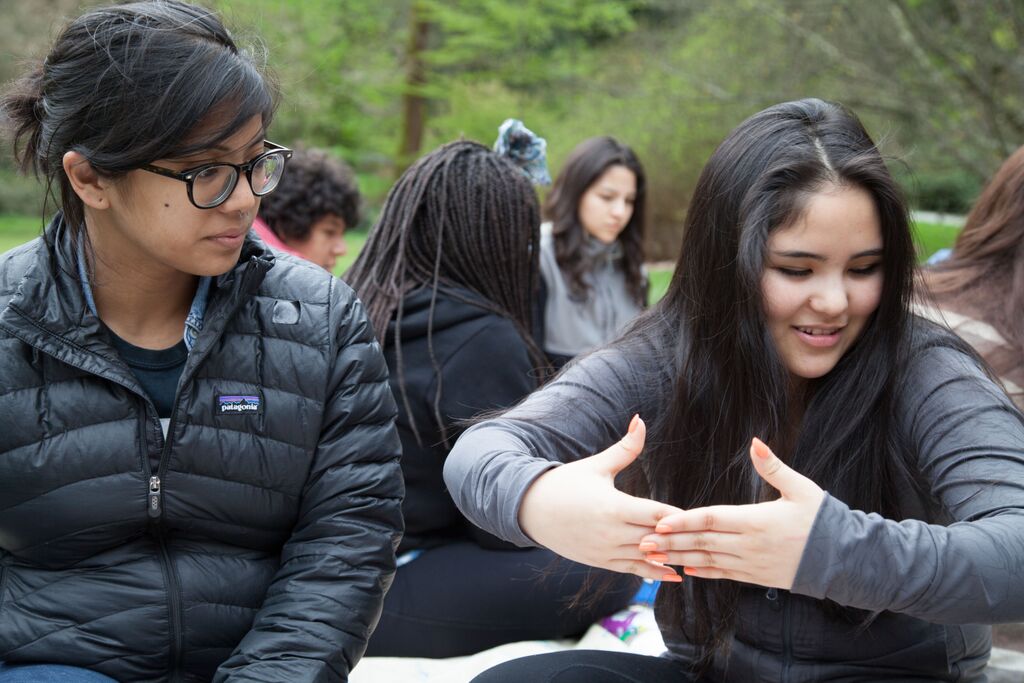 Mentorship is the at core of tSB's mission. Many young people in South Seattle report that they don't have a single adult figure to confide in, all of tSB's youth have at least one, if not many from our diverse network of mentors, peer-leaders, alumni and community supporters.
Each year adults from across Seattle volunteer their time to build our community and create a lasting impact in our prophet's futures. Mentoring with tSB is a big commitment, but one that changes lives, both of the youth who participate and the mentors who volunteer.
While tSB staff run and facilitate all of the programs within a thoroughly crafted and time-tested curriculum, we rely on our mentors to be the positive adult presences in our students' lives. Mentors stay with our students through each program, whether that be out on the slopes on a snowboard or sitting in the next seat during a wednesday night workshop.
We encourage all prospective mentors to apply as early as possible to begin the interview and training process before the commencement of our Core Programs.
Fill out the application online here or 2016 mentor application and return to info@theserviceboard.org.